SwiftBox
SwiftBox is a refined version of a customer support tool that was devised for internal use by a Helsinki law firm. My initial part in the project was to enhance the user experience and design a new user interface. When I revisited the project in 2019, I refined the concept, further improved the user interface and developed a visual identity for it.


Background

We are generally inclined to do business with and remain loyal to brands that provide a great customer service. Microsoft's State of Global Customer Service report 2017 has revealed that customer service impacts brand choice and loyalty for 96 percent of consumers around the globe.


Customer expectations are rising with the advances in digital technology, in particular among younger customers who are 18-34 years of age. They expect customer service to be faster, more convenient, and more knowledgeable than ever before.


Companies are recognising the positive impact customer service can make on customer retention and loyalty, and they are seeking ways to deliver on these heightened expectations. Many are investing in a customer service that places the customers, their experiences, sentiments and needs into the centre.

The progress towards a personalised and effortless customer service is made possible, in part, by automation. Companies collect data from interactions with customers and automate targeted actions based on that data. Having real-time insight into the customers' experience enables them to send the right message at the right time. As a result, the customers are more likely to feel happy and recognised, and the companies drive sales - a win on both sides.

The people working in customer service benefit from automation as well. They receive large volumes of tickets which they need to resolve every day. This task, if done manually, can be stressful, repetitive and overwhelming at times. Given that very few of these tickets are actually unique - for the most part, they are about bugs, simple questions or issues that many other customers have already brought up - there is a great time-saving potential in automation. It empowers customer support agents to put their time to the best use!

Our solution


SwiftBox is designed to help customer support agents stay on top of their inboxes while freeing up time for extra productivity. Let's take a look at how it works.

The user can define rules by which incoming tickets are sorted and assign them to larger subject groups.



They can see what keywords are trending and easily regroup them if needed.



The main workspace interface lets the user

toggle between tickets and

generate a response with just a few clicks.


They can choose to see all tickets (ordered by urgency) or only those of high or medium priority.

The response is generated from text blocks that have been prewritten and stored in the system. The particular text block is determined by subject area > applicable option > specification > applicable option. The user can join together any number of text blocks and rearrange, modify or personalise them before clicking the send button.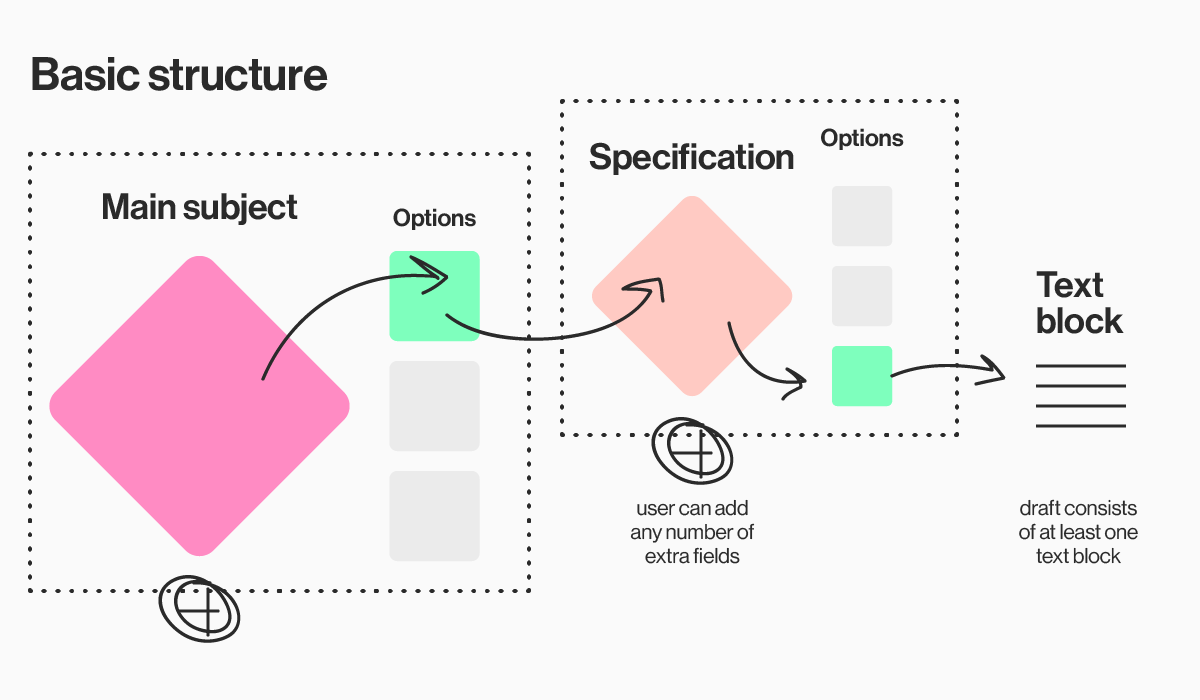 Sketch
InVision
Adobe Illustrator